Marine Education evening no 2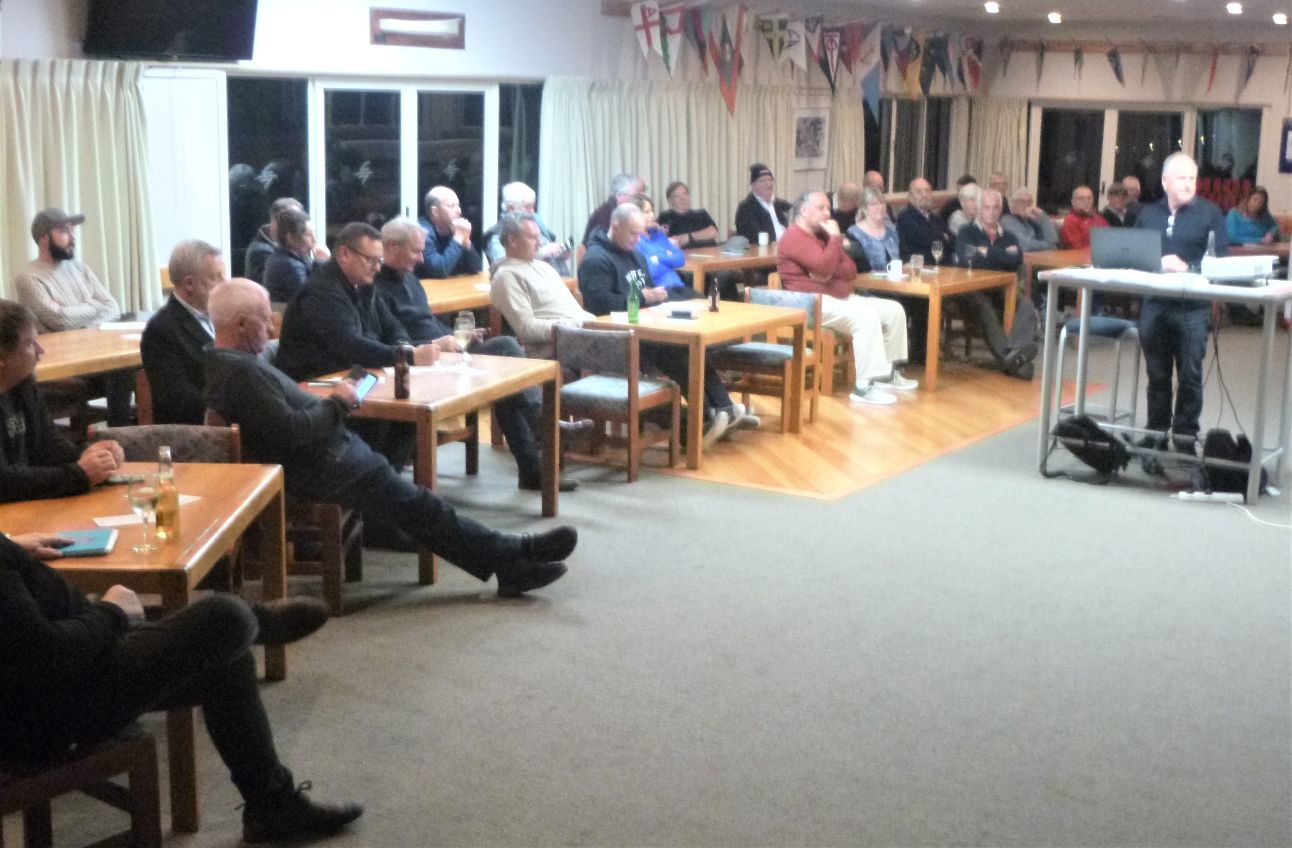 Published 01:15 on 5 Aug 2020
Last night Matt gave another of his insightful talks about stuff you should know when you own or use a boat.
Yesterday the subject matter was Electrics. Statistically by far the largest causes of fires on boats are faulty electrics, and Matt provided clear examples about good electrical practise (and scary examples of bad practise). I didn't realise there were quite so many ways of killing yourself on a boat.and even whilst having a swim nearby.
But the serious subject was delivered in such a way to leave everyone with knowledge about questions to ask, or things to check when on your own boat. For instance, who knew that a submerged bilge pump could be the source of anode dilapidation.or that you can even have too many anodes? So many topics were covered during the evening.
Approximately 80 boaties joined us for the evening, and then hung out afterwards infront of the fire with a beer, swapping tall boating stories. A great evening.
Last updated 05:01 on 27 August 2020